Hello,
Thank you for inquiring about our Companion Obedience Dog classes. I am looking forward to meeting you and your canine friend.
Beginner Classes have been set to start on August 17th 9:30 AM and 7:30PM. Payment can be made that night. I accept cash or check. We try to keep the class size around 10 dogs. Socialization is important to all ages of dogs. If this date is not convenient please call to learn when other classes are being scheduled. All Classes Held At:
3430 Daansen road Walworth, NY 14568 
The training room that I have is heated, air-conditioned and has bathroom on site.
Payment for Beginner Classes is $130.00 for an eight-week class session. Each week will be an hour class. There are two instructors plus myself to insure you get individual attention. In class we go over a class-training sheet that you will be able to take home and go over with your dog during the week following class.
After the Beginner Classes we offer other classes to continue your dogs progress. They can be paid nightly at $25.00 or $130.00 for eight classes.
Please have your dog on a flat snap collar. If another collar is needed to train your dog we offer them at class or will suggest where you can purchase them. A 6-foot cotton lightweight lead is recommended. Cotton is softer to your hands. Pet stores usually stock 6-foot either nylon or cotton web leads and flat adjustable snap collars.
All dogs need to bring a copy of proof of rabies that I can keep if your dog is old enough to have been vaccinated that can be left with us for insurance purposes. Rabies is required by state law and needs to be up to date. Other dates of inoculations that is necessary to insure the safety to other dogs in the class is (DHPP) Distemper and Parvo which are started at 8 weeks. Bordatella is given at the age your veterinarian recommends and must be given 14 days prior to classes.
Please feel free to call or email me with any questions.
585-943-5346 (tel:585-943-5346)
Sincerely,
Glenna Godown
"Where Your Canine Friend and You Can Learn in a Fun and Friendly Atmosphere"
Glenna Godown
Specializing in
Behavior Problems
Attended Solving Canine Behavior Problems
2008 & 2011
Companion Animal Behavior Seminar 2010
at Cornell University
Obedience Judging Seminar 2017&2019
Judging in Juniors 2019
Canine Animal Behavior 2021
Therapy Dog &
Canine Good Citizen
Certified Evaluator
315-986-4060 (tel:3159864060)
585-943-5346 (tel:5859435346)
Where Your Canine Friend and You Can
Learn in a Fun and Friendly Atmosphere
About Our Staff:
Insured
Over 25 Years of Dog Experience
5 Years Guide Dog Training
Obedience
Conformation
Breeding
Red Cross Pet First Aid Certified
Why Choose Companion Dog?
The classes for Beginners are a blend of Basics and Guide dog techniques to give you and your canine friend a great start. A friendly instructor and environment make it a great place to learn. Companion Dog establishes an emphasis on having a fun time while your dog becomes a well-mannered obedient companion for you and you become your dog's best friends. Others that have taken the classes help the instructor during class time to ensure individual attention for everyone participating in classes.
CGC & TDI Training
Get your canine friend ready to achieve Canine Good Citizens and Therapy Dog International certificates by a certified evaluator.
Beginner Class:
Basic obedience classes for puppies and dogs with a concentration on good house manners.
Intermediate Class:
Continuation of your beginner class with a focus on earning a Therapy and Canine Good Citizen Title. These classes are great for those who are getting ready for competition titles.
Advance Class:
Advanced classes look to a more formal training giving you a start to earning other titles and building the relationship with your canine companion.
Rally

:

A fun way to enjoy basic obedience with your dog. A new program for pet dog trainers where dog and handler use directional signs to run through a numbered course. You need to have completed a basic obedience course with your dog to enjoy this class.
Agility:
What a great way to have fun and exercise you canine friend. This is a fun class for all.
Conformation Class

:

Class for both adults and juniors to learn how to handle and have fun showing their pure bred dogs.
Private Lessons:
An experience dog trainer of 25 year will come to your house to help you with training problems.
Pet Sitting:
Companion Dog Obedience Services will watch all types of pets in your home
We will watch your canine friends and their housemates while you are away. Experienced animal lovers will come to your home to give loving care to your pets.
Dog Walking:
Not enough time to walk your dog? We will come to your house for any reason and give your dog a walk or play time.
All Classes Held At: 3430 Daansen road Walworth, NY 14568 
Why choose Companion Dog Obedience?

Because at Companion Dog Obedience we place emphasis on having a great time while you learn to become a great friend with your dog as your dog becomes a great obedient companion for you! A friendly instructor and environment make it a great place to learn. Learn more About Us and why we offer our classes and services.
Classes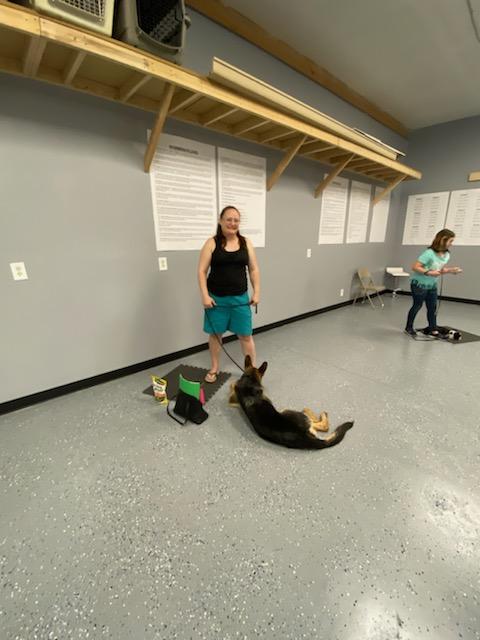 Companion Dog Obedience offers several class levels and various services for your convenience. Take a look at Our Classes and schedule. Also, check our Our Services offered to give you peace of mind when you must be absent from your canine friend and other pets. Learn more About Us and why we offer our classes and services.
Individual Attention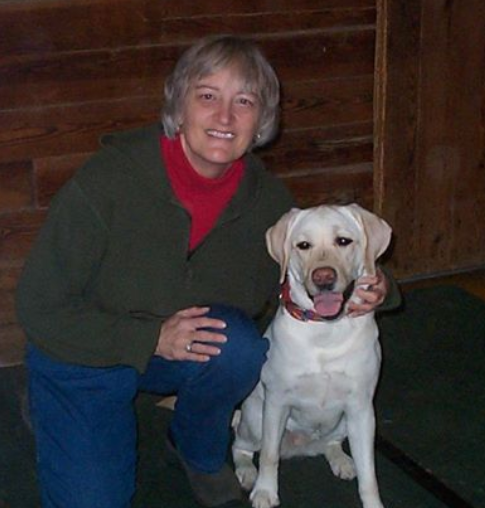 Lots of individual attention is given as graduates of previous classes are available to give you and your canine friend extra one on one help.
See our Photo Gallery to see classes in action, graduates and some of the fun we have as a group! We are conveniently located in Wayne County near the intersection of Route 350 and 441 in Walworth, New York.
For more information see our other pages for articles and up to date information on classes and events. Please Contact Us we would love to hear from you!